Crude Mentha Oil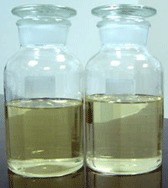 Menthol finds applications in various industries ranging from Perfumery, Cigarettes, Liquors, as a horning agent in chewing gum and number of pharmaceutical formulations. Natural menthol oil obtained by the relatively simple process of steam distillation belong to the chemical class of plant product variably returned to as essential, volatile or Ethereal Oils, whose chemical composition consists almost entirely of hydrocarbon and oxygenated compounds known as terpenoids. Peppermint oil has a fresh, sharp, menthol smell, is clear to pale yellow in color and watery in viscosity. The chemical components of peppermint oil are menthol, neo-menthol, iso-menthol, menthone, 1,8-cineole, methyl acetate, methofuran, isomenthone, limonene, octinol, cis-3-hexanol, b-pinene, a-pinene, germacrene-d, trans-sabinene hydrate and pulegone.
Distilled Mentha Oil
(From Crude Mentha Oil) without dust, colors, moisture and ferrous particles.
Mentha oil crop sowing season starts during February–March every year. The crop takes 90 days to mature (vegetative) and produces first flowers. This is the best stage to harvest. The crop harvesting is done during May & June.
Mentha leaf is a commercial part of the plant including young flower buds, which contain volatile mentha oil. Its leaves are sun dried for higher oil yields.
Leaves and flowering tops give the highest yield. Distillation of dried leaves is cheaper than that of fresh leaves. By steam distillation and filtration, a golden yellow volatile oil is obtained.
Menthol Bold Crystal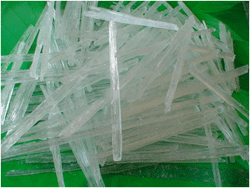 Menthol Bold Crystal is a colourless hexagonal crystal. It is used as a raw material in the manufacture of medicines, food, and flavor and daily-use industrial products. It is transparent, dry and has the refreshing odor of the natural mint. Natural Menthol Crystals are generally obtained by Chilling Mint Oil and subsequent centrifuging to separate out the Menthol Crystals. We offer very high quality Menthol Crystals at very competitive prices.
USES:
The Menthol Bold Crystal is used to produce perfumes, mouth fresheners, cough syrup, different kinds of cosmetics, tooth paste, analgesic balms, flavours, inhalers and pain killing ointments. It serves the needs of the food, pharma and cosmetic industry.
Menthol Flacks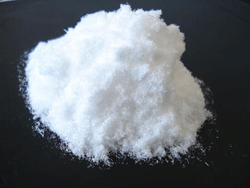 Menthol flake is a transparent, white liquid with strong minty herbal odour derived from Mentha oil, which is obtained from a perennial herb called Mint (Mentha arvensis) belonging to the Labiatae family. This family is well known for aromatic plants, which yield volatile oils from the foliage.
Menthol flakes and its constituents and derivatives are used in food, pharmaceutical, perfumery and flavoring industry. Its main constituent, menthol, is used in the manufacture of lozenges, toothpastes, pain balms, cold balms, Dabur Pudin Hara, etc.
De-Mentholised Peppermint Oil(DMO)
It is obtained by deep-freezing and centrifuging of Mentha Arvensis Oil. DMO's consists of 30%-40% of L-Menthol as its main constituent. Other constituent of DMO are L-menthone, Isomenthone, Neomenthol, L-Limonene, Alpha Pinene, Beta Pinene, Methyl Acetate, Pulegone and Pipretone. There are 2 grades of De-Mentholised Peppermint Oil with terpene and without terpene.
Menthones
It exists as two isomers, Menthone & Iso-Menthone in many essential oils, particularly in oils from Mentha species. The isolation is carried out by fractional distillation from De-Mentholised Peppermint Oil (DMO). It is watery white, transparent and clear minty. There are variations as per the structures of Menthone and Isomenthone in the mentha oil as: 95-5%, 90-10% and 80-20%.
Mentha Pipreta
It is equivalent to mentha oil. The difference is that, in Mentha Oil the L-menthol is 68-74% and Mentha Feron 0.1-0.2% and iso-menthone is 50% of Menthone. While in Mentha Pipreta, L-menthol 20-40%, menthe feron 1-10%, iso-menthone approx 20% menthone and some difference in ciniol percentage and some others.
Menthyl Acetate
It is obtained directly from Mentha Oil or it is also manufactured by L-menthol with the help of acetic acid.
Mint Terpens
It is obtained from Mentha Oil and from De-mentholised Peppermint Oil by fractional distillation. It constitutes of limonene, octinol, Beta-pinene, Alpha-pinene, germacrene-d, trans-sabinene hydrate and pulegone.
Cis-3-Hexanol Natural
Cis-3-Hexenol is commonly known as leaf alcohol. It is a colourless oily liquid, with an intense grassy green aroma of fresh green grass and leaves. It is present is small amounts in mint oils and received from fractional distillation by time-to-time from Mint terpenes. It is very important aroma compound that is used in fruits, vegetable flavours, alcohol and perfumes. Its esters are also important flavours and fragrance raw material.
Cis-3-Hexenyl Acetate
It is also known (3Z)-C-3-Hexenyl Acetate, 3-Hexen-1-ol or Leaf acetate. It is a natural product obtained from Mentha Oil.
L-Menthol (Melted 96%)
It is obtained by Menthol Flakes by heating and filtration and by removing the moisture.
Description
Grade I
Grade II
Grade III
SP.GR.
0.899
0.900
0.905
Refractive Index
1,457° C
1,458° C
1,459° C
Optical Rotation
-18° C to -22 ° C
-22° C to -24° C
-24° C to -25° C
Solubility in Alcohol
In 4 volume of 90% Alcohol
In 4 volume of 90% Alcohol
In 4 volume of 90% Alcohol
Neo-Menthol
7-10%
7-7.5%
6.57%
Iso-Menthone
2 - 3%
2%
1.5 - 2%
Menthone
25% to 30%
15% to 20%
15% to 20%
L-Menthol
38% to 40%
50%
60%
Total Menthol
50% to 55%
60-65%
60-65%
Application : Pharmaceuticals, Confectioneries, Cosmetics and Flavoring compound
Packing : In Gall, New Drum airtight packed 180 Kgs and 25 Kgs net.
L-Carvone
It is manufactured from Mentha Spearmint oil by fractional distillation
Spearmint Oil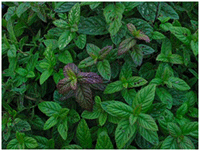 It belongs to the mint family and is relative of Mint and Peppermint. It is produced from steam distillation of leaves of Mentha Spicata. One of the major components is L-carvone and Limonene and it has a major use in oral and chewing gums, perfumes, cosmetics, analgesic balms, ointments, lotions, creams, toothpastes, shampoos and conditioners etc. Spearmint Oil is straw yellow to light yellow and has a strong penetrating odor.
L-Limonene
It is a hydrocarbon, classified as a cyclic terpene. It is colourless liquid with a smell of citrus or turpentine. L-Limonene is derived from Mint Terpene (ex. Menthe Arvensis Oil).
Basil Oil
It is extracted through steam distillation of leaves of Basil plant. Basil oil's appearance is pale yellow to amber yellow and has a fresh spicy anise like odour. The major constituents of basil oil are Methyl Chavicol (Estragole) and Linalool. Basil os a culinary herb prominent featured in many cuisines and medicines.